What is SEO? Do I Need to be Doing It?
You've most likely heard of the term SEO or search engine optimization yet you may not know what it is or whether you should be doing it. But what is SEO? The simple truth is that SEO is the lifeblood of every successful online business.
Not only can SEO improve your website's online presence and drive organic traffic, but it can also help your business stay ahead of the competition and grow exponentially.
Read on to understand what is SEO and why it's important to your marketing arsenal.
What is SEO?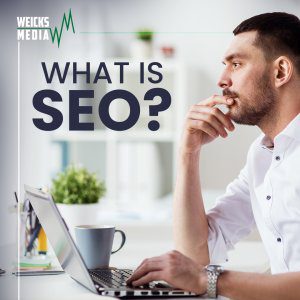 SEO stands for Search Engine Optimization. SEO is an effort to improve a website's ranking in the search results pages of search engines such as Google, Yahoo, and many more.
By doing SEO, you perform various tasks on and off the website to increase its visibility in search engines. These tasks include simple things like linking to other pages on your site or more complex actions such as indexing webpages.
Vital Components of SEO
So, what is SEO? To understand what it is, you need to know the various elements involved in the process of improving a site's search rankings on search engines. Major aspects of SEO include:
Keyword Management
Keywords include words and phrases that consumers use when searching online for information about products and services. Proper keyword research helps you understand what people are searching for, enabling you to create relevant content and rank on search engines.
Choose the right keywords by researching competitors' keywords, understanding the user's search intent, and checking out trending topics on social platforms. The most effective SEO strategy usually involves researching keywords constantly.
Content Optimization
Content is a crucial SEO element. Quality content can be in different formats like text, video, infographics, audio, images, or a combination. Having quality content across all pages that solves a problem can add value to a site and rank higher on search engines.
High-quality content is well-curated and optimized to satisfy user search intent. The content should be clear, engaging, easy-to-read, relevant, and shareable.
On-Page Technical SEO
Apart from providing quality and relevant content, it's crucial to ensure that search engines and users can explore your website and read the content. On-page technical SEO mostly focuses on the specific elements of a website's design features. These elements include things like menus, meta-descriptions, mobile functionality, site maps, alt-text, and labeling, among others.
Technical SEO helps make sure your website loads blisteringly fast whenever users access the pages' content. It also makes the site user-friendly and easy for users to find what they are looking for.
Off-site SEO
Another vital element is off-site SEO. Off-site SEO typically involves getting people to link to your website. Having reputable websites link to your content can improve the site's ranking position significantly. It can also help boost the site's credibility and authority.
Conclusion
Search Engine Optimization is one of the most effective ways to reach your marketing goals. However, SEO can be a complicated process since it takes plenty of time and planning to achieve the desired results.
If you don't have the time and knowledge to build, implement, and manage a well-planned SEO strategy, it's always best to reach out to the experts to ensure rapid results.
At Weicks Media, we ensure your website is built with precision as well as including everything required to attract clients for your business. Contact us today for more information on how you can increase traffic to your site and improve ranking on search results.