A Day in the Life of a Marketing Expert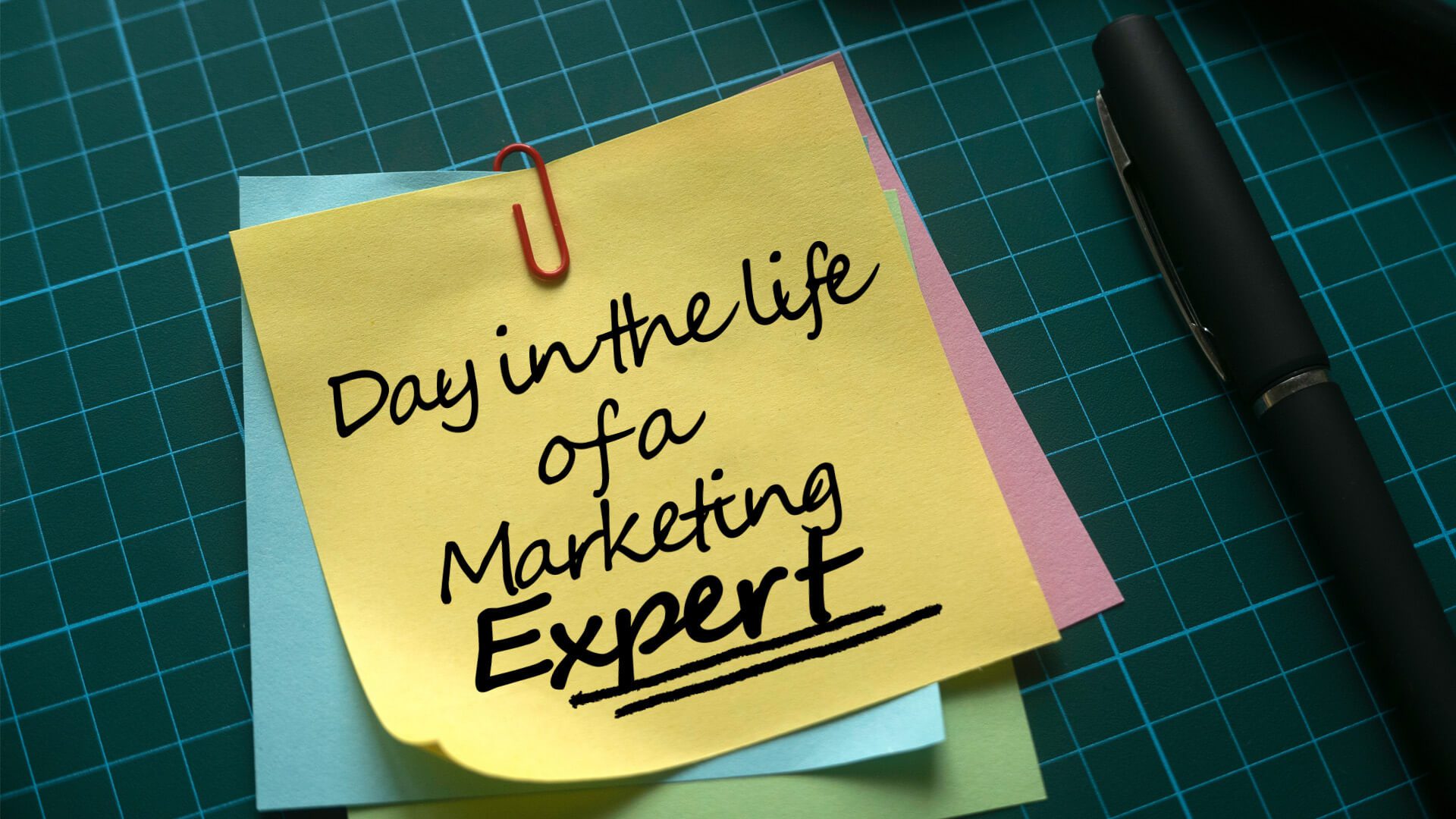 Have you ever wondered what it would be like to work on a marketing team? As the head of the marketing team at Weicks Media, my day is always packed. I have lots of tasks to accomplish to keep our team on track. After all, a happy team means happy clients! Follow along with me and see what a day in the life of a marketing expert is like.
A Day in the Life of a Marketing Expert: Morning
My morning begins around 4 a.m. when I am awoken by my assistant's alarm. I normally roll over and catch a few more hours of sleep. My assistant heads to the office to start the day for me. I normally join the team for the morning call around 8:30 am. I sit and listen to the team's plan for the day. Once the meeting is over, I stop by everyone's desk for a personalized "good morning". This usually makes me quite exhausted, so I stop by the water fountain on the way to my chair for a drink. I try to be sneaky because HR doesn't approve of this and will yell at me! I am not sure why she doesn't want her employees to be hydrated! She always tells me to bring my own glass, but I love the one they have at the office.
A Day in the Life of a Marketing Expert: Lunch
Now lunchtime is a multi-hour event. It starts precisely at 11 A.M when our graphic designer rolls back in his chair. I can decipher this noise from anywhere in the office. I care about my team so much, I always make sure to have lunch with them. I sit next to Ryan as he eats his food. Then, a little later the girls will stop to have lunch. I sit with each one of them as they eat too! I normally don't bring anything to eat; the team always shares with me. They tell me to go away after, but I know they are joking and enjoy my company. Usually around lunch is when the mail comes, I always make sure to get the mail and say hello to our postal workers!
A Day in the Life of a Marketing Expert: Afternoon
Now that I am full, I head back to my chair. Some days, well I mean most days, I take a little snooze. The team makes sure to get everything done quietly! They know not to disturb me.
Once the day starts to come to a close and the team starts to leave for the day, I pack my things to head home. At home, I get a good meal and spend some time with my family before going to bed to wake up in the morning and do it all over again!