3 Steps to Add eCommerce to a Website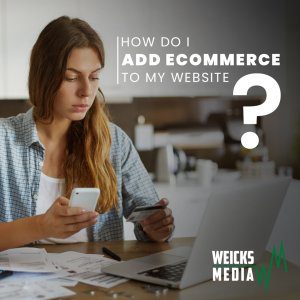 Over the last few years, eCommerce has become an indispensable part of global retailing. As a result, more and more businesses are moving towards online selling to take advantage of eCommerce's exponential growth and popularity. You're probably wondering how to add eCommerce to a website for your business and start selling online. The good news is that you don't have to build an eCommerce website from scratch if you already have an existing website. Nowadays, several digital tools can help you easily integrate eCommerce into your existing business website. To save your time and effort, learn how to add eCommerce to your website with these simple steps.
Three Simple Steps to Add eCommerce to a Website
Choose a Suitable Ecommerce Theme
Choose an eCommerce theme that you can customize to match the current style of your website.  This helps make the new eCommerce part of your website appear integrated and gives your customers a more natural and consistent experience. Platforms like WooCommerce or Shopify have hundreds of themes to choose from.  Understanding what you need for your online store can help you choose a theme that works best for you. However, ensure the theme you pick stands out in terms of design, customizability, usability, and SEO features.
Add the Products You Want to Sell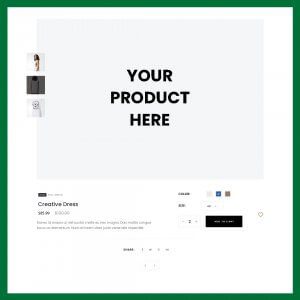 Next, you need to add the different products you're looking to sell on your website. Since your customers cannot physically interact with the products you're selling online, make sure you provide them with concrete details about each product.
Add clear photographs to provide an accurate visualization of your products. You can use digital tools such as Pixelz or Photoshop to add white backgrounds to your images for a more professional look. You also need to post creative descriptions of each product, including quantity, material, dimensions, and other applicable info.
This helps improve your site's SEO and provides customers with the information they need to make a purchasing decision. If you need assistance with SEO and website management or marketing strategies, Weicks Media can not only help revive your existing brand but also maximize your digital footprint.
Add a Payment Gateway or Shopping Cart
You need to add several essential eCommerce functions, so your customers can seamlessly complete their orders and receive your payments. You can choose to use your shopping cart's payment processor to get payments from customers. Another option is to add a payment gateway like Google Wallet or PayPal.
It's also crucial that you determine what you'll charge for shipping, post-sales support, and how returns will be processed. A shipping and returns policy and a privacy policy are also best practices when adding eCommerce to your site.
Watch your online sales skyrocket!
Knowing how to add eCommerce to a website for your business provides a better opportunity to increase conversions and sales without spending lots of money. However, if you're looking to start selling your products online but don't have a website, Weicks Media can help.